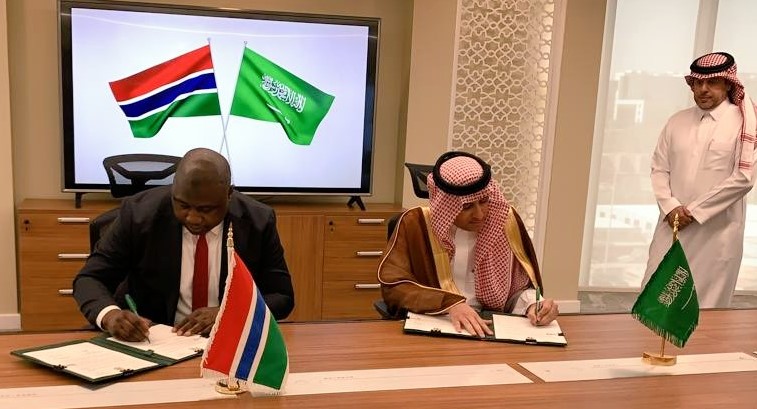 MOJ Gambia signs MOU With Saudi's Ministry of Justice
By Musa Saho
The Attorney General and Minister of Justice of the Gambia, Hon. Dawda A. Jallow in collaboration with H.E the Minister of Justice of Saudi Arabia, today the 7th – November, 2022 signed a Memorandum of Understanding (MOU), desiring to encourage and enhance judicial cooperation between the two parties in accordance with the applicable legislation in both countries at a ceremong held in the Kingdom of Saudi Arabia.
During the signing in ceremony, both parties shall encourage cooperation in the area of judicial systems and relevant methods, developing the professional skills of judges and those working in the judicial field, methods of practicing judicial work and others areas agreed by the two parties.
Attorney General hopes that, with this MOU, the two ministries of Justice can begin to work on identifying specific areas of collaboration and implement same for the mutual benefit of the two countries.
Furthermore, the implementation framework of the MOU, will be through exchange of information, experience and international best practices; exchange of visits between experts and specialists; organizing conferences, seminars, meetings, training and work sessions and any other method agreed upon by the two parties.
In another word, the signing came after the Presidential visit to Saudi last year when the two counterparts met briefly and agreed to formalize cooperation's and collaboration with a framework.
Justice Minister concluded by expressing his hope to deepen the existing relations between the Gambia and the Kingdom of Saudi Arabia with regards to the Justice sector.