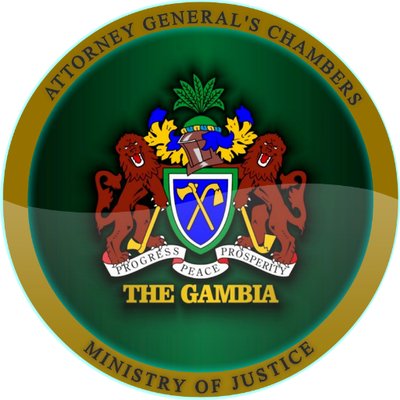 PROPOSED BILL TO CREATE AN INDEPENDENT SUCCESSOR BODY TO TRRC FOR VICTIM REPARATIONS AND OTHER CONNECTED MATTERS
CALL FOR POSITION PAPERS
In December 2017, The Gambia's Truth, Reconciliation and Reparations
Commission was established by an Act of the National Assembly to investigate
and establish an impartial historical record of human rights violations that occurred in The Gambia between July 1994 and January 2017 under former President Yahya Jammeh's rule, grant interim reparations to victims of abuses, recommend persons for prosecution and amnesty, and promote national reconciliation. The TRRC concluded its work and submitted its Final Report to the President in November 2021. Public, particularly victims', expectations remain high that the final recommendations of the TRRC address their needs and will be implemented by the Government in a timely and comprehensive manner, to achieve justice, including gender-justice, promote national reconciliation and sustainable peace in The Gambia.
As part of the Commission structure, a Reparations Committee was set up to make interim reparations payments to established victims of 22 years atrocities and Human Rights Violations under former President Jammeh. The Government Committed GMD50,000,000 which was utilised to provide health care, material, financial and other support to victims. The Government recognises that these initial interventions are not comprehensive or intended to be final and that not all victims have been identified by the TRRC process. Mindful of the fact that the Commission's mandate has been completed, the Ministry now proposes to create a successor body to the Reparations Committee of the TRRC which will be independent, created by statute and vested with the power to manage and make payments out of a reparations fund.
In light of the foregoing, the Ministry of Justice hereby invites position papers from all victims, victim-led organisations, Civil Society Organisations, public and private institutions, educational institutions, religious institutions, regional & international bodies, and indeed all stakeholders on the proposals including but not limited to the following.
- Views on the proposal to establish a successor body to the TRRC on
reparations payments.
- The form of such a body
- The powers, management and administration of the body
- The term of the body
- The process of extension of the term of the body
- Reporting requirements
- Method of dissolution of the body
- Oversight of the body
- Sources of funding
- Process of reviewing applications for reparations
- Forms of reparations
- Criteria for designating victims
- Determination of rate of reparations payments
- Procedures for recovery of fraudulently obtained reparation
- Other incidental functions of the body e.g. creation and maintenance of a
comprehensive Victim Database.
- Any other connected matters

There is no standard format for submissions but to ease the compilation of views, it is encouraged that submissions are made under thematic headings.
Organisations submitting position papers are also encouraged to carry out internal consultations with their membership and stakeholders to obtain the most diverse views possible. Provisions shall be made to receive views from persons with disabilities in a format available to such persons and based on their specific disability.
Submission may be made through the following means:
Email: post.trrc@gmail.com
In-person: Records office, 2nd Floor, Ministry of Justice, Marina Parade Banjul.
The deadline for submission shall be 30th April 2022.