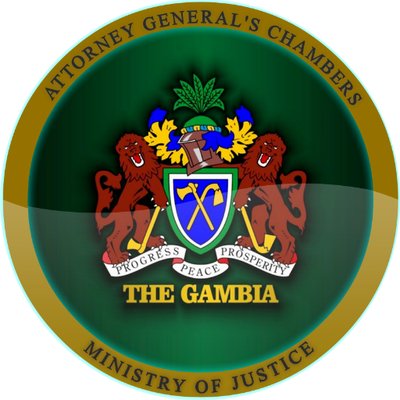 We are Hiring a Special Adviser for the Minister of Justice
Join the Ministry of Justice, The Gambia
We are Hiring a Special Adviser for the Minister of Justice
Overview: In December 2017, the Gambia Government established the Truth, Reconciliation, and Reparations Commission (TRRC) to investigate human rights violations. On 25 November 2021, the TRRC submitted its final report, and currently implementing its recommendations.
Position: Special Advisor to the Attorney General and Minister of Justice
Employer: Ministry of Justice, The Gambia
Location: Banjul, The Gambia
Duration: One Year (220 work days)
Expected Start Date: 1 December 2023
Institutional Arrangements and Reporting Relationships:
The Special Adviser will work directly with the Attorney General and Minister of Justice.
Responsibilities:
Serve as the key focal point for the Post-TRRC recommendation implementation, fostering coordination across government entities.
Offer expertise and support to the AG/MoJ, actively contributing to the strategic direction of the Ministry of Justice in the Post-TRRC process.
Develop a comprehensive action plan, including an annual workplan and budget, alongside a communication strategy, M&E framework, and financial management plan, all geared towards advancing the Post-TRRC agenda.
Analyse and review documentation, letters and requests for information on the status of the transitional justice and reform activities of the Ministry of Justice. Provide advice to the AG as to the content and direction of internal/external meetings, with written and verbal briefings and background documentation as deemed necessary. Attend meetings with senior Government and international officials where required.
Efficiently manage all projects and activities related to Post-TRRC recommendations, collaborating closely with partners and donors.
Be prepared to take on additional tasks and responsibilities as assigned by the AG/MoJ, especially those related to the ongoing Post-TRRC process.
Qualifications:
LLM in law, criminal justice, or related field, or an LLB with 10 years of experience.
Minimum 5 years of experience in law, human rights, justice, or peacebuilding, of which at least 3 years on transitional justice.
Proven experience in transitional justice and policy-making.
Strong drafting and analytical skills.
Excellent communication skills in English.
Proficiency in Microsoft applications (Word, Excel, PowerPoint).
How to Apply: Interested candidates should send the following documents to posttrrc@moj.gov.gm:
Personal CV with contact details of at least three professional references.
Financial Proposal of daily fee and expected expenses.
Cover letter (max 2 pages) explaining suitability for the position.
Selection Criteria:
Candidates will be selected based on an evaluation of their competence (70%) and financial proposal (30%).
Payment Milestones:
Payment will be made upon certification of completed tasks as satisfactory by the Attorney General and Minister of Justice.
Join us in shaping the future of justice in The Gambia!
Note: Only shortlisted candidates will be contacted. Deadline for applications is 25th October 2023. For more information, please contact: posttrrc@moj.gov.gm