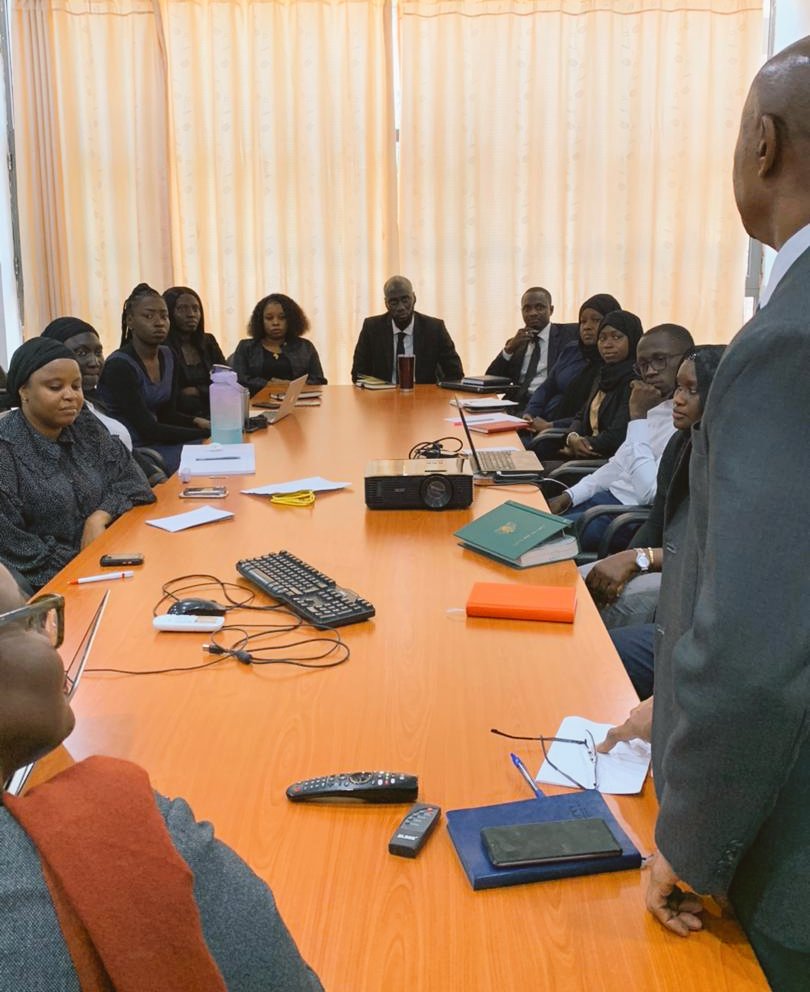 MOJ Holds Seminar on General Counseling and Mentoring for Young Lawyers
By Musa Saho
The Ministry of Justice on Wednesday 22nd February, 2023, with the support from the International Center for Transitional Justice, conducted a day seminar for young lawyers on general counselling and mentoring opportunities for specialization in gender justice at the ministry's Conference hall.
Speaking during the opening ceremony, Solicitor General and Legal Secretary, Mr. Hussein Thomasi said, the seminar is part of the orientation program for young state counsels and the session entails general discussion on Sexual and Gender Based Violence , sharing of experience and expertise in the fight against SGBV and the entire Transitional Justice process of the Ministry.
The facilitator who is an expert on SGBV and doubled-in as the Head of ICTJ in Gambia, Ms. Sarah Kasande, shared her experience and expertise on issues related to SGBV, discussed gender justice issues and proffers potential solutions to address the challenges in the fight against SGBV cases.
She went further to say that women and girls need to be empowered by telling them their rights and responsibilities within the social settings to ensure prevention of abuse and violation.
She urged the courts to steadfast in their course to hold perpetrators of SGBV to justice and removed any legal hurdles that might slow down victim's quest for justice and accountability.
At the end of the session, the participants shared their experience and best practices, identified existing cultural and legal challenges, and discussed potential solutions that would ensure that victims' needs, concerns, and safety are protected in a dignified manner.