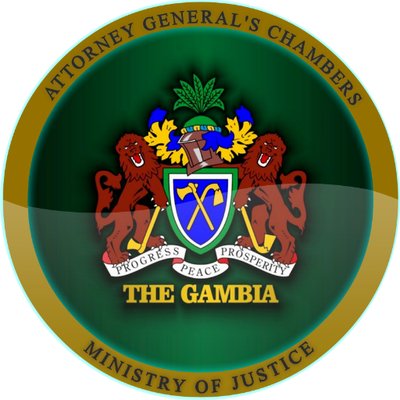 CALL FOR EXPRESSIONS OF INTEREST FOR INCLUSION ON THE MOJ-CSO CONSULTATIVE PLATFORM
In December 2017, The Gambia's Truth, Reconciliation and Reparations Commission was established by an Act of the National Assembly to investigate and establish an impartial historical record of human rights violations that occurred in The Gambia between July 1994 and January 2017 under former President Yahya Jammeh's rule, grant interim reparations to victims of abuses, recommend persons for prosecution and amnesty, and promote national reconciliation. The TRRC concluded its work and submitted its Final Report to the President in November 2021. Public, particularly victims', expectations remain high that the final recommendations of the TRRC address their needs and will be implemented by the Government in a timely and comprehensive manner, to achieve justice, including gender-justice, promote national reconciliation and sustainable peace in The Gambia.
As key stakeholders in the implementation of the TRRC Report the Ministry of Justice (MOJ) believes an effective coordination and consultation mechanism between the Ministry and CSOs is crucial to the overall success of the Post-TRRC process. In that light, the MOJ is launching a consultative forum to be called the MOJ-CSO Platform. It is intended that this forum will be a standing body, which will meet at periodic intervals to consult, exchange ideas and manage coordination with CSOs on Post-TRRC activities particularly in the build up to the release of the White-paper. It is in this context that the Ministry of Justice invites CSO's active in the Transitional Justice and Post-TRRC space to submit expressions of interest to be part of this Platform. Victim-led organisations that have previously submitted their names through our last call for registration need not resubmit.
To submit your expression of interest please fill the form on the next page. Deadline for submission of Expressions of Interest is 4th April 2022.