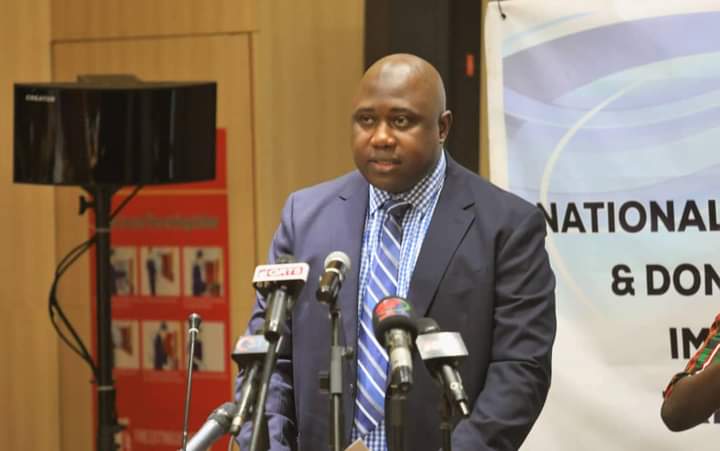 ACHPR 75th Ordinary Session Wraps Up In Banjul
By Musa Saho
The 75th Ordinary Session of the African Commission on Human and People's Rights has on Tuesday, 23rd May, 2023 wrapped up in the Gambia at the Sir Dawda Kairaba Jawara International Conference Centre in Bijilo.
The event brought together participants from member states of the African Union, Commissioners of the Africa Commission of Human and People's Rights, representatives from human rights institutions, members of the diplomatic and consular Corps, and representatives of Civil Society Organizations among others.
In his closing remarks, the Attorney General and Minister of Justice Dawda A. Jallow said, the session has laid the foundations for discussions to find a solid ground to ensure States' commitment to continuously promote, protect and respect human rights and to collectively contribute to the development of the African continent and towards the realization of Agenda 2063 (the Africa We want).
"I believe that some fruitful deliberations were made during the sessions over the past weeks and that member states will pay greater attention to the issues raised with a view to reaffirming their commitment towards the promotion of human rights on the continent," he said.
Minister Jallow further expressed gratitude to the Commission for recognizing Gambia's valuable role in hosting the 75th Ordinary Session, while reiterating Gambia's commitment to uphold and protect the fundamental human rights in the Gambia and across the continent, saying this will ensure peace, justice, accountability, good governance and rule of law to blossom.
He concluded by calling on the African Union and Member States as well as the African Commission on Human and People's Rights and other organs of the AU, to stand firm in continuing to address heinous crimes and human rights violations on the continent, with the view for ensuring the protection and promotion of human rights.