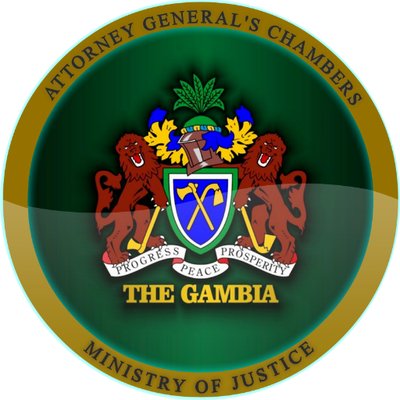 REPORT OF THE TRUTH RECONCILIAITON AND REPARATIONS COMMISSION CALL FOR POSITION PAPERS
In December 2017, The Gambia's Truth, Reconciliation and Reparations Commission was established by an Act of the National Assembly to investigate and establish an impartial historical record of human rights violations that occurred in The Gambia between July 1994 and January 2017 under former President Yahya Jammeh's rule, grant interim reparations to victims of abuses, recommend persons for prosecution and amnesty, and promote national reconciliation. The TRRC concluded its work and submitted its Final Report to the President in November 2021. The public, particularly victims', expectations remain high that the final recommendations of the TRRC address their needs and will be implemented by the Government in a timely and comprehensive manner, to achieve justice, including gender-justice, promote national reconciliation and sustainable peace in The Gambia.
Bearing in mind the need for transparency and accommodation of all the widest and diverse views possible, the Attorney General's Chambers and Ministry of Justice is committed to making the process of elaboration of White Paper consultative. To these ends, the Ministry is planning a number of consultative processes ranging from direct consultations, a national discussion on the findings and recommendations and a call for position papers amongst others. The aim of these processes is to generate views and proposals that will assist in the process of shaping the Whitepaper and make the implementation process more effective.
In light of the foregoing the Ministry of Justice hereby invites position papers from all victims, victim-led organisations, Civil Society Organisations, public and private institutions, educational institutions, religious institutions, regional & international bodies, and indeed all stakeholders on the findings and recommendations of the TRRC under the following general themes.
Enforced Disappearances
Sexual and Gender Based Violence
Attack on Religious Freedoms
Torture and Unlawful Killings
Attacks on Religious Freedom
Student Demonstrations
Attack on Media and Freedom of Expression
Attack on Political Opponents
President's Alternative Treatment Program
Witch-hunt Exercise
Killing of West African Migrants
Monitoring and Implementation
Cross-cutting mandate
Prisons and Correctional Services
Institutional Reforms
Reparations & Reconciliation
Any other recommendations not specifically mentioned in the report.
While there is no standard format for submissions, papers should contain the name and particulars of individuals, organisations or bodies making the submission. To ease compilation of views is submissions are required to be made under the above thematic headings. Organisations submitting position papers are also encouraged to carry out internal consultations with their membership and/or stakeholders with a view to obtaining the most diverse views possible. Provision shall be made to receive views from persons with disabilities in a format available to such persons and based on their specific disability. Persons with disabilities may contact the office by phone for assistance on submission by phone on +220 7267400, or through any of the contact details below.
Submissions may be made through the following means:
Email: post.trrc@gmail.com
In person: Records office, 2nd Floor, Ministry of Justice, Marina Parade Banjul.
The deadline for submission shall be 30th April 2022.