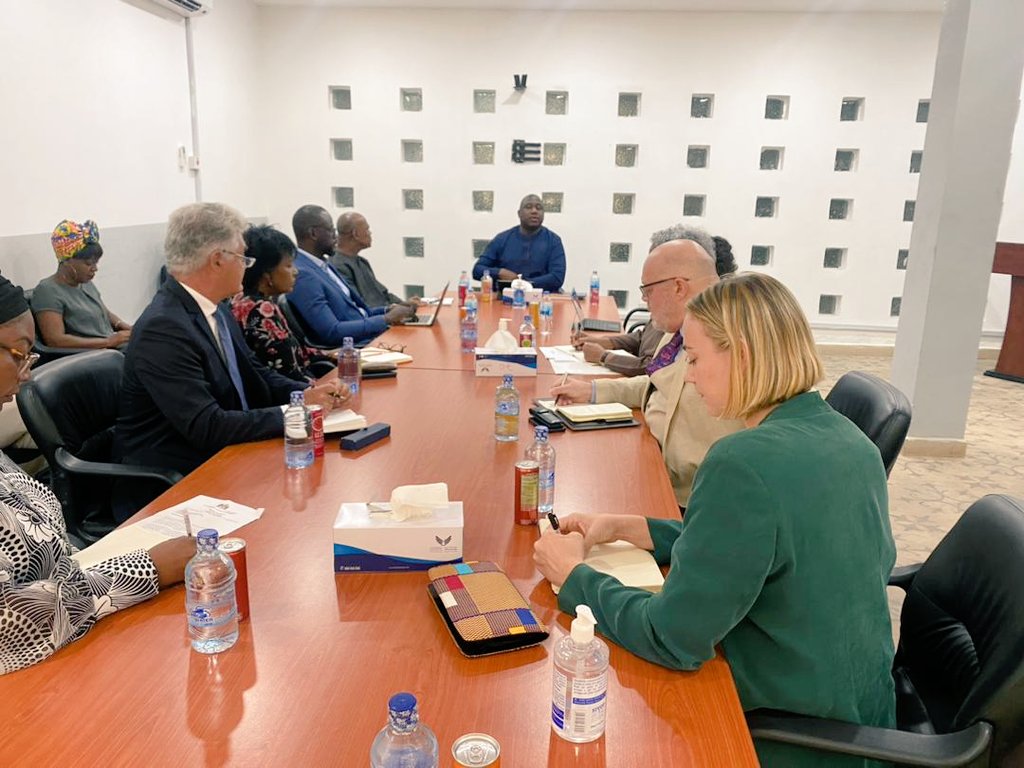 AG Briefs Development Partners on Transitional Justice Processes and Govt White Paper Implementation
By Musa Saho
The Attorney General on Friday, 30th September, 2022, briefed and discussed with Development Partners on a wide range of issues related to the implementation of the Government's White Paper, Transitional Justice Processes, and re-introduction of the draft Constitution among others at his office in Banjul.
The AG assured Partners government's full commitment to the implementation as outlined in the Whitepaper.
In their part, partners reiterated their commitment to continue providing technical support to the Ministry's transitional justice and post TRRC implementation processes.
The Justice Minister concluded by expressing the government's intention to implement a robust communication strategy that will close the information gap, enhance access to information and ensure the popularization of the TRRC Report and Government White Paper to the grassroots.