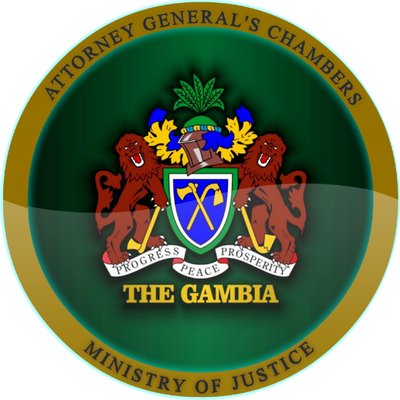 The Gambia Hosts Regional Ministerial Meeting on Combating Transnational Organized Crime
PRESS RELEASE
The Gambia Hosts Regional Ministerial Meeting on
Combating Transnational Organized Crime
11th June 2023, Banjul, The Gambia — Consistent with its policy of enhancing international cooperation in combating Transnational Organized Crime (TOC), The Gambia Government through the Ministry of Justice hosts a regional meeting on 12th June, 2023 at the Sir Dawda Jawara International Conference Centre, Bijilo.
Participants include Justice Ministers, key justice actors, and focal persons from the Economic Community of West African States (ECOWAS) as well as representatives from Mauritania and Chad. They will discuss collaboration among countries in the fight against transnational organized crime through the exchange of information and intelligence to effectively address and counter the threats pose by cross-border criminal networks.
The West African sub-region faces a significant increase in organized crimes like trafficking in persons, illicit flows of various kinds of prohibited goods and drugs that continue to pose serious challenges to the security and economic development of our countries.
The Gambia Government recognizes the urgency of cross-border cooperation in combating transnational organized crime and thus prioritizes this meeting as an important platform for exchanging experiences, sharing best practices and formulating strategies for enhanced cooperation and coordination among member countries.
In its efforts to fight transnational organized crimes, The Gambia is working with international partners such as ECOWAS, the United Nations Office on Drugs and Crime (UNODC), which launched the West African Network of Central Authorities and Prosecutors (WACAP) in 2013.
In the past decade, WACAP has contributed to addressing significant challenges in the investigations, prosecutions and resolution of more than two hundred cases relating to organised crime. The Ministerial Meeting will further strengthen the Network through the development of a roadmap for enhanced international cooperation in combating crime.
The Gambia Government expresses its gratitude to ECOWAS, the Deutsche Gesellschaft für International Zusammenarbeit (GIZ) and UNODC for their invaluable support in making this Ministerial Meeting possible through the Organised Crime: West African Response to Trafficking (OCWAR–T) project funded by the European Union and the German Federal Foreign Office. The commitment and collaboration of these esteemed partners underscore the shared determination to promoting regional security, strengthening justice systems and advancing the rule of law.
The Gambia Government under the leadership of His Excellency, President Adama Barrow remains committed to working with partners to maintain the rule of law, peace and security in The Gambia and the Region.
***