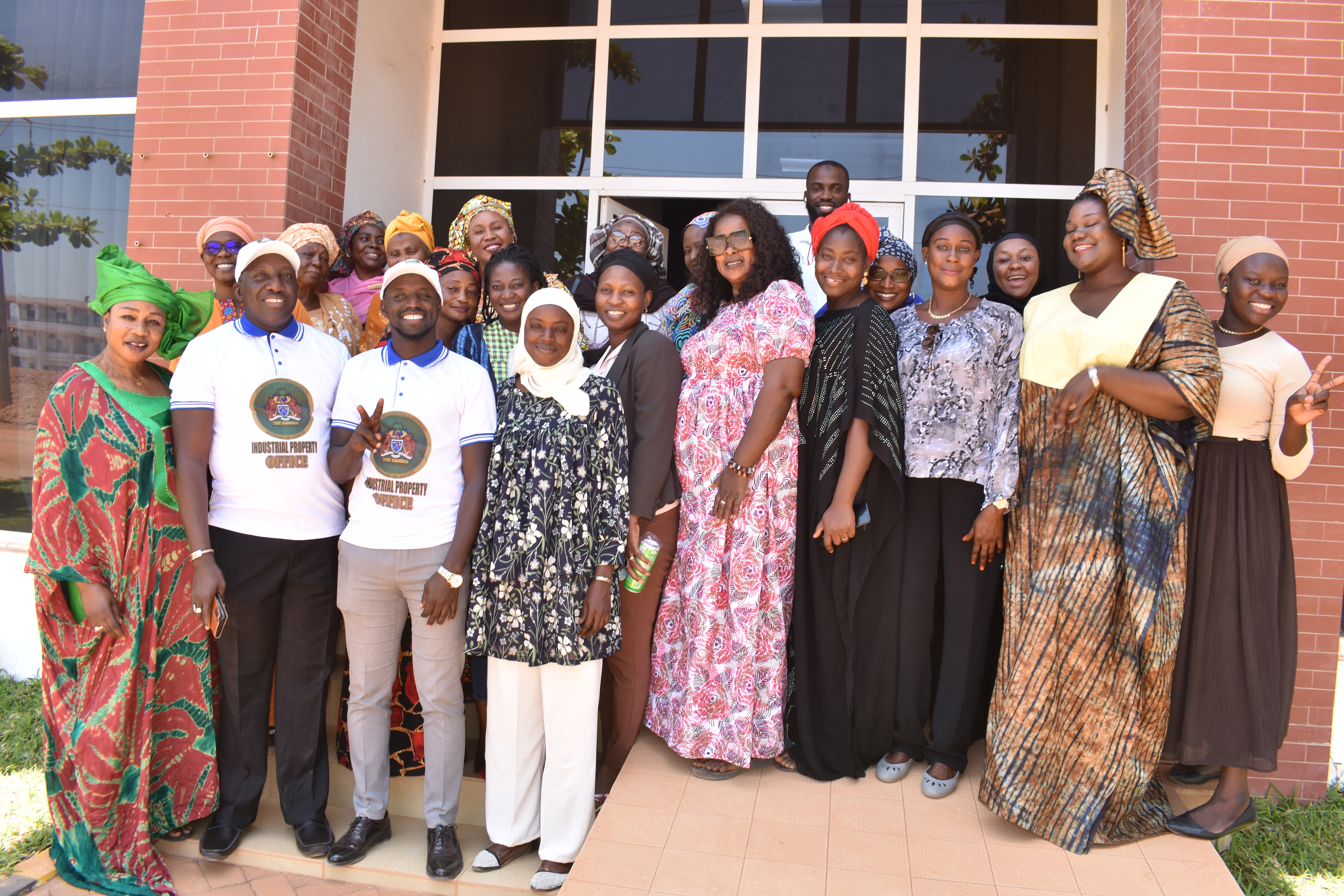 MOJ Commemorates WIPD Day
By Musa Saho
The Gambia, through the Ministry of Justice, joined the World Intellectual Property Organization (WIPO), and Africa Regional Intellectual Property Organization (ARIPO), to commemorate the World Intellectual Property Day, with the theme "Women and IP: Accelerating Innovation and Creativity."
The day celebrates the role of women in driving scientific breakthroughs, creating new artistic trends, building successful businesses, and transforming the world.
The Ministry of Justice commemorated the day on the 26th April, 2023, by visiting women creators and innovators at Ida's Idea, the University of Science, Engineering and Technology, and the Gambia Chamber of Commerce and Industry, with the view to raise awareness about the significance of IP and how it enables technological innovation, driving human progress and the blossoming of the global art scene.
In his opening remarks, The Registrar General, Mr. Abdoulie Colley said this year's IP day was an opportunity for women to find out how IP rights can support their goals, help transform their ideas into reality, generate income, create jobs, and make a positive impact on the world around them.
"Women are crucial in the innovation ecosystem. With IP rights, women have access to some of the key tools they need to advance their goals and ambitions," Mr Colley said.
He added that with IP, individuals, and businesses create value and can do better, communities can thrive, and national economies can prosper.
He further encouraged participants to register their creative works by saying, "When you have an idea, do not communicate it to anyone, just come to our office and register it and once you register it, the law protects you from infringement by others," he said.
Mr. Colley also mentioned that once a registration is legally obtained under a given name, no one can use the same or similar name capable of confusing the public, without expressed permission of the owner of the registered name.
"Intellectual property is generally civil in nature, certain infringements are criminalized in the laws of The Gambia, and my office will therefore, do all that it takes for the alleged infringers to face the full force of the law," he stated.
The Registrar General took the opportunity to implore establishments to create their own intellectual property rights such as trademarks, industrial design, and trade secrets which may be more relevant for business.
According to him, his office will embark on a massive sensitization campaign in the near future to ensure an effective and efficient understanding of IP rights and its related economic benefits.
He finally concluded by saying that his office doors are opened and will continue to offer advice to the public in regard to the intellectual property administration in The Gambia.