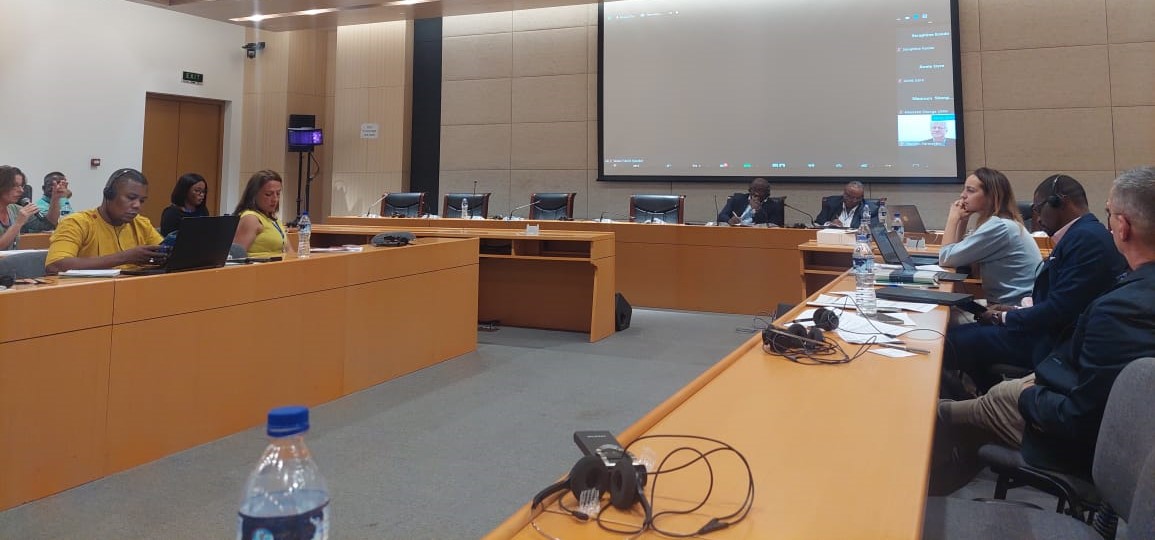 MOJ Hosts 3rd AU-EU Seminar on Transitional Justice
By Musa Saho
The Gambia, through the Ministry of Justice with partners on the 24th -25th November, 2022, hosted the third (3rd) AU-EU Seminar, on the state of transitional justice implementation in Africa and Europe, their successes, failures, and possible areas of intervention at a ceremony held at the Sir Dawda Kairaba Conference Centre. The seminar was jointly organised by the African Union and the European Union.
The two-day event allowed stakeholders to foster a shared understanding of what constitutes foundational principles of transitional justice and what are the common and possibly diverging elements in the AU and EU's approach.
The participants of the seminar are drawn from representatives of AU/EU and their member states, particularly those who have implemented in the past, or are in the processes of implementing various transitional justice processes in their respective societies, transitional justice experts, CSOs, academia, and Think-Thanks involved in transitional justice.
During the workshop, the participants focus more on sharing experiences on past and existing transitional justice initiatives in Africa and Europe.
Furthermore, the dialogue also aims at exploring the best possible intervention for each of the cases, to enhance their respective experiences and to identify best practices and seek possible areas of improvement in the implementation of transitional justice processes.
In another word, the 2022 AU-EU Seminar also focuses on three main issues, namely; comparative experience based on a selection of transitional justice experiences in Africa and Europe; good practices of transitional Justice Implementations and overcoming the challenges to effective Implementation of transitional justice.
Finally, the seminar engendered the following outcomes; detailed report of proceedings; policy brief on the outcome of the seminar and the recommendations of technical support to AU/EU Member States implementing transitional justice programmes.