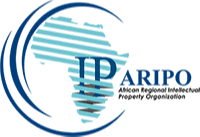 VACANCY ANNOUNCEMENT YOUNG PROFESSIONALS PROGRAMME 2023
The African Regional Intellectual Property Organization (ARIPO) invites applications from graduates of its Member States for a two-year Young Professionals Programme (YPP), atthe ARIPO Headquarters in Harare, Zimbabwe. The YPP is a well-structured unique on-the-job learning and development programme aimed at grooming and nurturing high-potential young
professionals from diverse academic backgrounds in the technical aspects of Intellectual Property (IP), as well as leadership and administrative roles, and empowering them to contribute to the socio-economic growth and development of Africa.
This opportunity is restricted to nationals of ARIPO Member States namely:Botswana, Cape Verde, Kingdom of Eswatini, The Gambia, Ghana, Kenya, Kingdom of Lesotho, Liberia, Malawi, Mauritius, Mozambique, Namibia, Rwanda, Sao Tome and Principe, Seychelles, Sierra Leone, Somalia, Sudan, Uganda, United Republic of Tanzania, Zambia, and Zimbabwe.
Requirements:
First Degree in Law (LLB), Botany, Biotechnology, Civil Engineering, Economics, and Statistics obtained not more than five years prior to the date of application. Not more than 28 years of age at the time of application.
To apply, visit: https://www.aripo.org/vacancies/. Applications close on 10 March 2023.
Only shortlisted candidates will be notified and advance to the next stage of the selection
process.