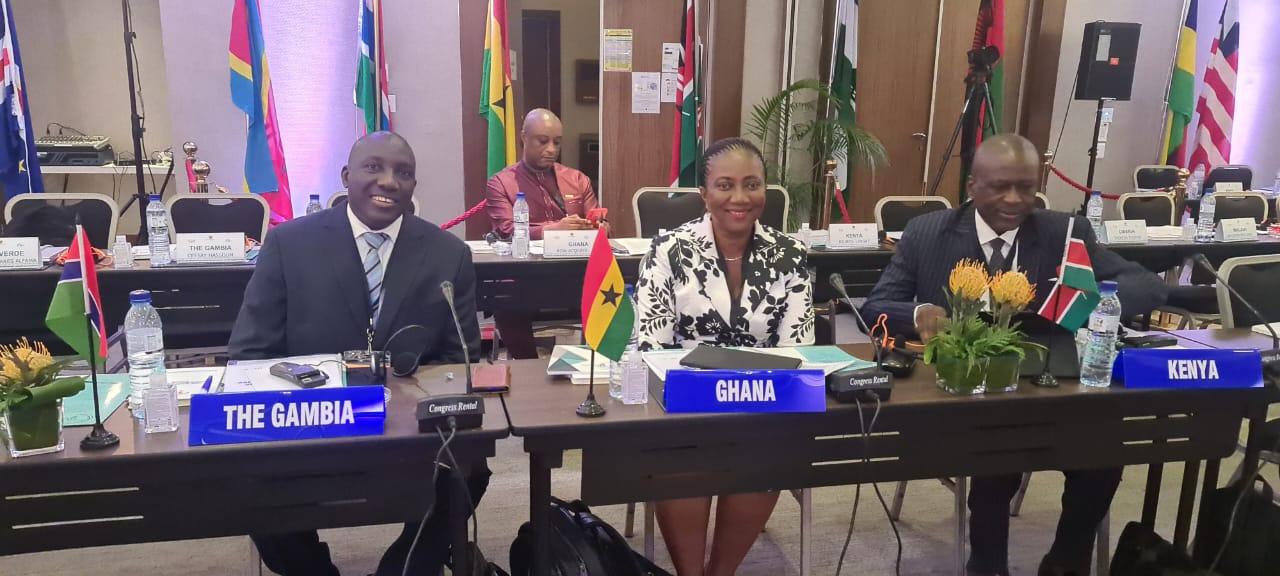 Registrar General Attends ARIPO 46th Administrative Council Session
By Musa Saho
The Gambia delegation comprising of the Registrar General, Director of National Arts and Culture and others attended the 46th Session of the Administrative Council of the African Regional Intellectual Property organization (ARIPO) in Maputo, Mozambique from 21st to 25th November, 2022.
The session was graced by all the 22 Member States of ARIPO, including, the World Intellectual Property Organization (WIPO), the African Intellectual Property Organization, and the European Patent Office, the European Union Intellectual Property Office (EUIPO) and the Canadian Intellectual Property Office and the IP office of Singapore.
According to the Registrar General, Mr. Abdoulie Colley, the administrative council session deliberated and took stock on the administrative matters of the ARIPO secretariat, regarding Human Capital, Audit and Finance, including the proposed budget and program of activities for 2023.
Furthermore, the Registrar General said, the Gambia played a pivotal role in the ARIPO activities and presides over a number of ARIPO Technical Committee.
He concluded, by reiterating the Gambia government's determination to continue its dynamic partnership with ARIPO, strengthen intellectual property for economic and technological development in the African continent.
In his part, the Director General of the ARIPO, Mr. Bemanya Twebaze, expressed his office intention, in ensuring that intellectual property addresses challenges not only from Member States but the continent at large and these includes access to medicines, food security, employment creation and climate change.
"I am happy to note that ARIPO Member States are adopting or updating their legal and policy frameworks related to intellectual property" DG concluded.