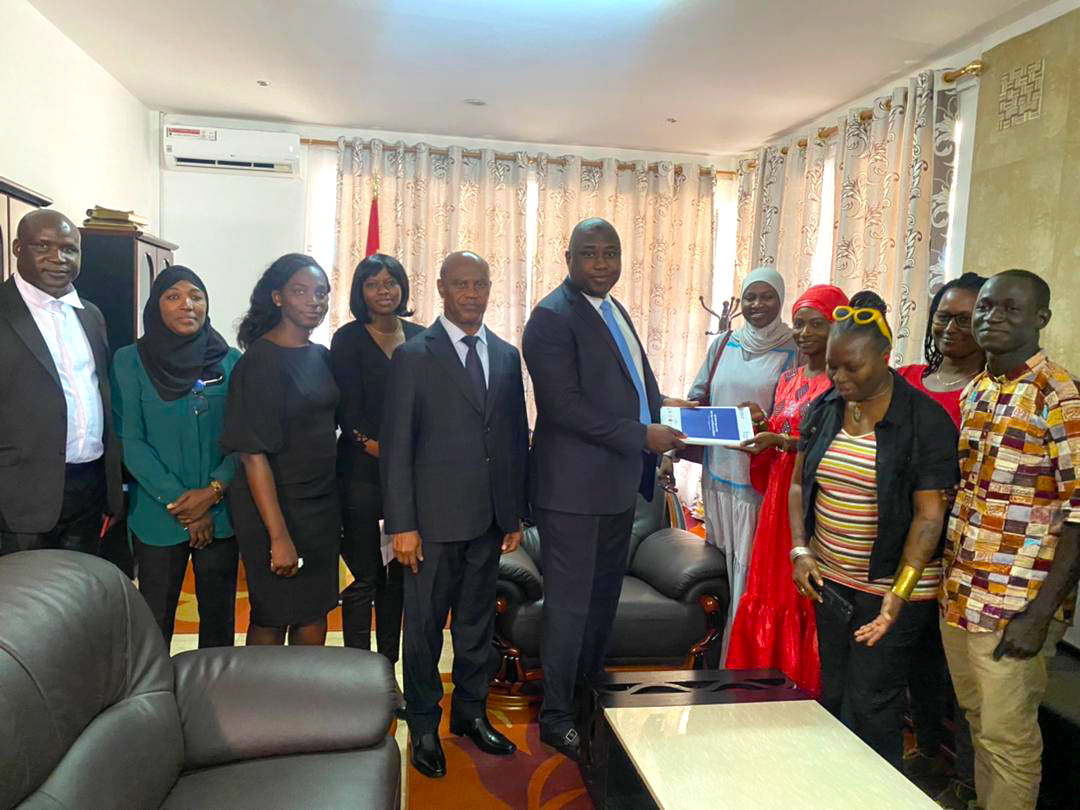 Presentation of a Shadow White Paper to AG
By Musa Saho
The Transitional Justice working group today presented a shadow White Paper to the Attorney General and Minister of Justice Hon. Dawda A. Jallow at his office in Banjul.
This follows the submission of the TRRC Report in November 2021 and the Government's ongoing work in elaborating the Whitepaper.
Today's submission is a further demonstration of the consultative and collaborative effort between Government and CSOs on the implementation of the TRRC Report.