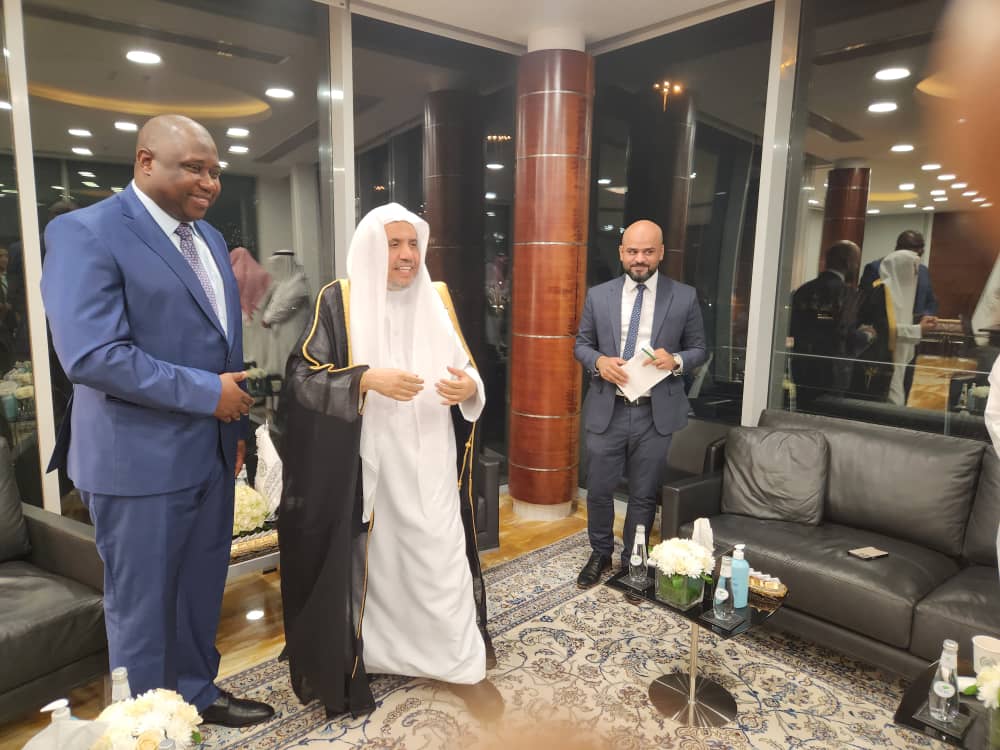 The Secretary General of Saudi receives Attorney General of the Gambia
The Attorney General yesterday met the Secretary General of the Muslim World League in Riyadh, Saudi Arabia.
The Secretary General expressed gratitude to the people of Gambia for representing the Muslim Ummah in the case against Myanmar.
He reported that, he is proud of Gambia in their quest to ensure that the people of Rohingya achieve justice.
They also discussed the meeting of the Muslim League, which is scheduled to take place in Banjul from 6th to the 8th December 2022, in which all the Ulamas and Muslim Scholars from the 54 Africa Countries, are expected to discuss about peace, interfaith tolerance and peaceful coexistence.