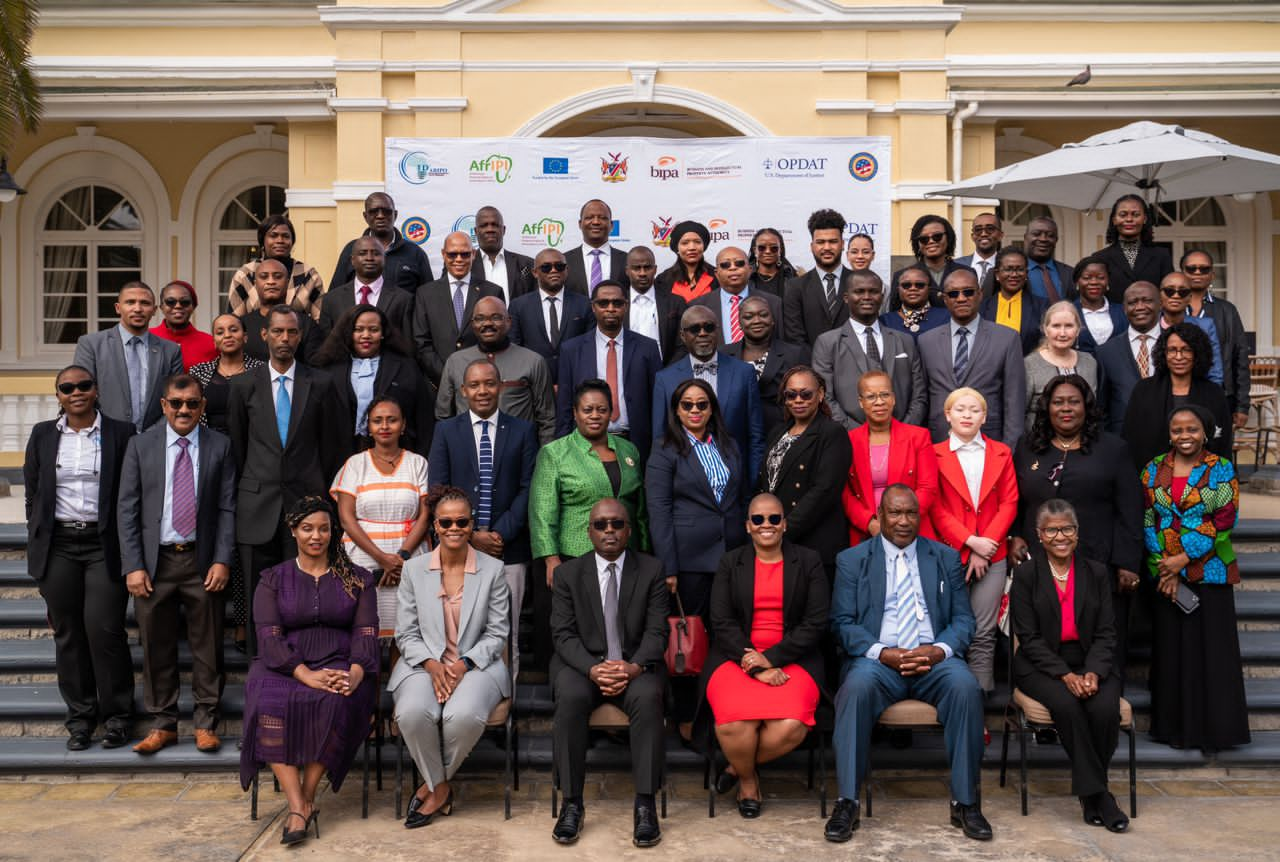 The Gambia participates in the Judges Colloquium on Enforcement of Intellectual Property Rights
By Musa Saho
The Gambia participated in the Judges Colloquium on Enforcement of Intellectual Property Rights in Africa held at Swakopmund, in Namibia from the 3rd to 5th May 2023. The Gambia was represented by two High Court judges from the Judiciary and the Registrar of Industrial Properties from the Attorney General's Chambers and Ministry of Justice.
The Judges Colloquium was the first of its kind in Africa, and it was organized by African Regional Intellectual Property Organization (ARIPO), in collaboration with the Intellectual Property Rights & Innovation in Africa (AfrIPI), The United States Department of Justice, Republic of Namibia and the Business and Intellectual Property Authority (BIPA).
The colloquium brought together Judges and IP administrators within the ARIPO membership, USA, working group on the Judges Bench book and ARIPO observer states.
The aim of this colloquium among others was to create an avenue for good collaboration among judges on enhancing enforcement of IPR, to create IP awareness among Judges, and to share country experience on IP enforcement in both courts and alternative dispute resolution mechanisms.
According to Mr. Bubacarr D. Jaiteh, the Registrar for Intellectual Property, the training comes at a better time, particularly during this period when infringement is on the rise, within cyberspace.
He added that there is a need to inform judges of IPR and seek a way forward to better equip the courts with the requisite knowledge on the subject- matter, saying that without proper IP enforcement mechanisms, it would make it difficult for investors to come to Africa.
He said the Gambia remains committed to participating and rendering technical support in assisting ARIPO fulfill its agenda and mandates.
"Some of the areas covered during the colloquium included the overview of elements of trademark/ counterfeiting cases and copyright/ internet piracy, case studies; IP litigation trends, bench/ bar experience sharing; cooperation and capacity building in the IP adjudication; best practices in judgment writing; artificial intelligence and digital economy; quantification of damages in IPR cases; success and opportunities for specialized courts and virtual hearings in IP cases; optimizing bench/ bar collaboration in IP cases; and opportunities for alternative dispute resolution in IP cases," he said.
Mr. Jaiteh said his office challenged itself to create IP awareness among the public and pay special attention to relevant stakeholders within the IP framework like the judiciary, customs, police, innovation, research, and development institutions, and small and medium entrepreneurs.
He concluded by emphasizing the need for more support to facilitate more capacity building in the field of IP, in order to create awareness and harness the benefits of intellectual property in Africa.